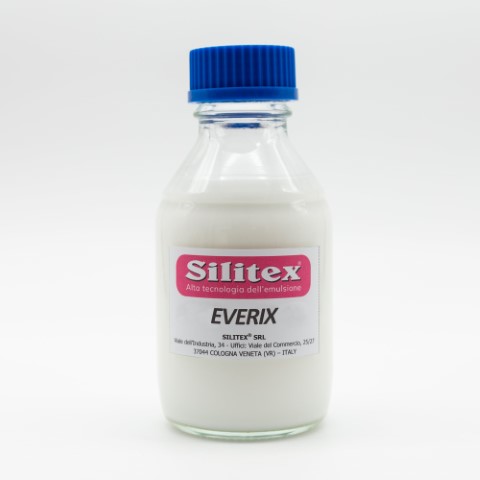 MAKE SOLUBLE EVERYTHING IS INSOLUBLE
The emulsion is the art to make some active principles which are water-insoluble soluble through the emulsifying process. A real chemical technology that is inspired by alchemy to which Silitex is often relies on for the realization of his own ideas.

EVERIX is Silitex's last emulsion. A vegetable formulation of very low environmental impact, with softening properties for fabrics, sliding effects for paper and wood, shining effects for furniture and metals… and a lot of other features to be discovered!